11.06.2021
Top 6 Website Builders for Small Business 2021
The appearance of such SAAS applications as website builders has helped significantly improve online business promotion. The uniquness of the service is that for a cheap price and without programming experience, you can quickly create your own full-fledged online store with all the necessary built-in modules.
Today, according to the Datanyze company, the most popular website builders for business and not only are:
| | | | |
| --- | --- | --- | --- |
| Ranking | Technology | Domains | Market Share |
| 1 | Squarespace | 466 057 | 23.05% |
| 2 | Wix | 437 869 | 21.65% |
| 3 | GoCentral | 281 083 | 13.90% |
| 4 | Weebly | 223 406 | 11.05% |
| 5 | Duda | 98 604 | 4.88% |
| 6 | Microsoft Frontpage | 81 631 | 4.04% |
| 7 | Adobe Muse | 53 010 | 2.62% |
| 8 | 1&1 MyWebsite | 48 411 | 2.39% |
| 9 | Homestead | 29 051 | 1.44% |
| 10 | Webs | 26 629 | 1.32% |
| 11 | Webflow | 24 103 | 1.19% |
| 12 | Google Sites | 21 800 | 1.08% |
| 13 | Jimdo | 21 796 | 1.08% |
| 14 | Mono Solutions | 21 165 | 1.05% |
| 15 | CM4All | 19 613 | 0.97% |
| 16 | Blogger | 16 190 | 0.80% |
| 17 | Netlify Drop (formerly BitBalloon) | 15 276 | 0.76% |
| 18 | Mobirise | 13 740 | 0.68% |
| 19 | Yola | 10 632 | 0.53% |
| 20 | WebSite X5 | 9 134 | 0.45% |
What are website builders?
A website builder is a software set of tools aimed at providing the ability to create a full-fledged website. This system does not require any special skills from the user; the entire creation procedure takes place in a convenient visual editor using drag-and-drop.
Pros and Cons of Website Builders
Pros:
Ease of use. Most website builders for small businesses are easy to use and require no additional skills. Besides, such systems are adaptive by default and have basic SEO optimization.
Sets of ready-made templates. The designers have a set of templates for various needs: a blog, an online store, a business card site.
No additional skills required. If you decide to create a website using the constructor, then spend no more than one day on it, while self-coding can take weeks or months.
Price. You pay a small, flat, monthly fee to create a website through the constructor. Besides, you get a set of all the necessary tools.
Regular updates. The constructors are constantly being updated, optimizing the existing functionality, and adding new ones.
Cons:
Similarity. Sites created on one website builder often have a similar design. For small businesses or personal use, it is not a big deal, but optimization problems may arise in the future.
Problems with migration to another hosting. Most of the builders do not give access to the system files, so you will have to transfer the site manually.
Functional limitation. For many services, you need to pay a separate fee to connect additional tools. This also applies to the possibility of accepting payment on the site. Customers want to see a variety of payment methods that are convenient for them. Website builders do not always have the technical ability to connect alternative payment methods. In this case, it is better to connect a third-party payment processor, such as PayOp. The company provides a ready-made platform for accepting and processing payments at an affordable price.
To create a site, you need to register in the system, enter general site settings, and select a template that is most suitable for your business.
Further, after verifying your account, you can independently fill the site with all the necessary information and start it up.
We have collected for you the most popular builders that will help you quickly launch a full-fledged website, be it an online store or a one-page landing page:
Webflow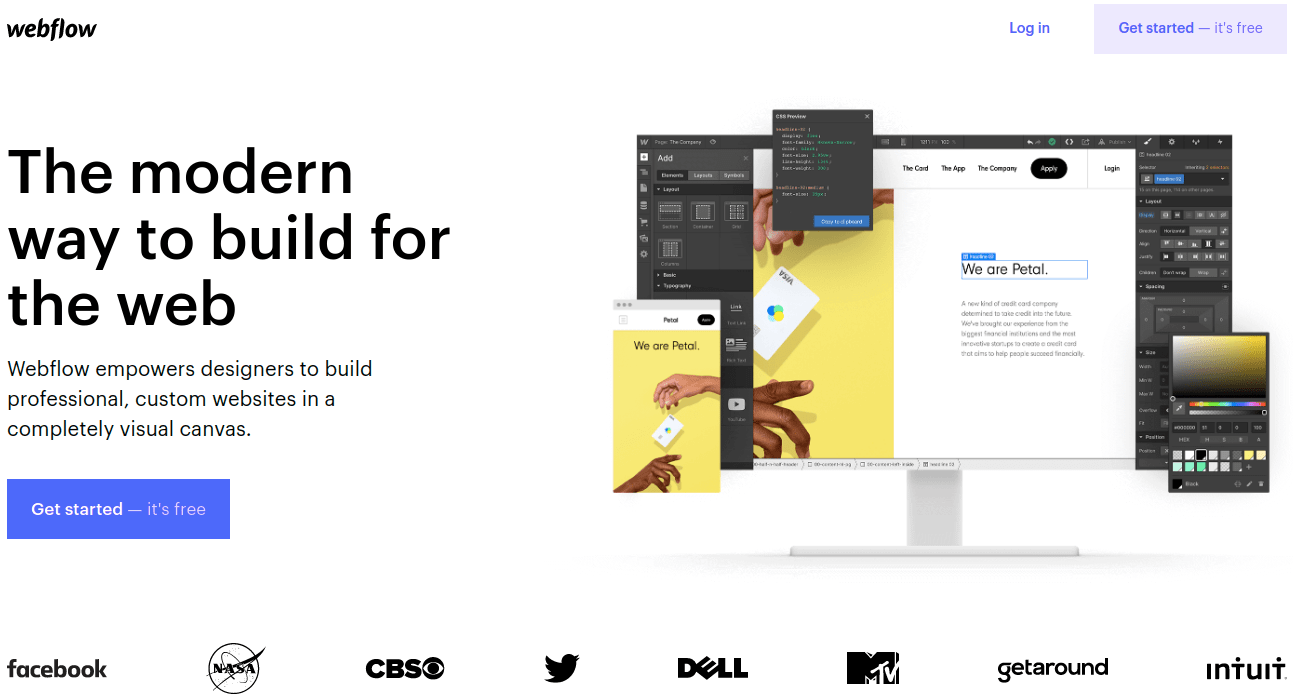 Webflow
is an online SAAS platform for creating website layouts using a visual designer. This service, in addition to the site creation service, also provides hosting, allows you to connect the selected domain, has its own technical support team. As we said above, no programming skills are required to create a website, but you need to have a basic level of HTML skills.
Benefits:
The ability to create various site layouts, from personal blogs to online stores.
Open API;
Basic SEO optimization tools;
Supports the creation of complex forms;
Ability to create backup copies of sites;
Customized mailing lists;
Unlimited trial period.
Drawbacks:
Lots of tariff plans with different restrictions. High price.
Basic HTML skills are required.
Gator Website Builder

Gator Website Builder
is a service from HostGator, which is one of the best hosting platforms for small businesses. The constructor has all the necessary tools to launch a website of any subject and complexity.
Key features and benefits:
Templates designed for mobile devices;
Ability to connect G-Suite tools to improve productivity;
Site analytics. Allows you to track the number of visitors in real time;
After purchasing a paid subscription, you will receive a free SSL certificate and a domain name;
Low price;
In addition, the constructor provides cloud-based data storage.
Drawbacks:
The company does not provide a free trial period;
priority technical support does not apply to the basic tariff plan;
The created e-commerce shop will have limited functionality.
Mozello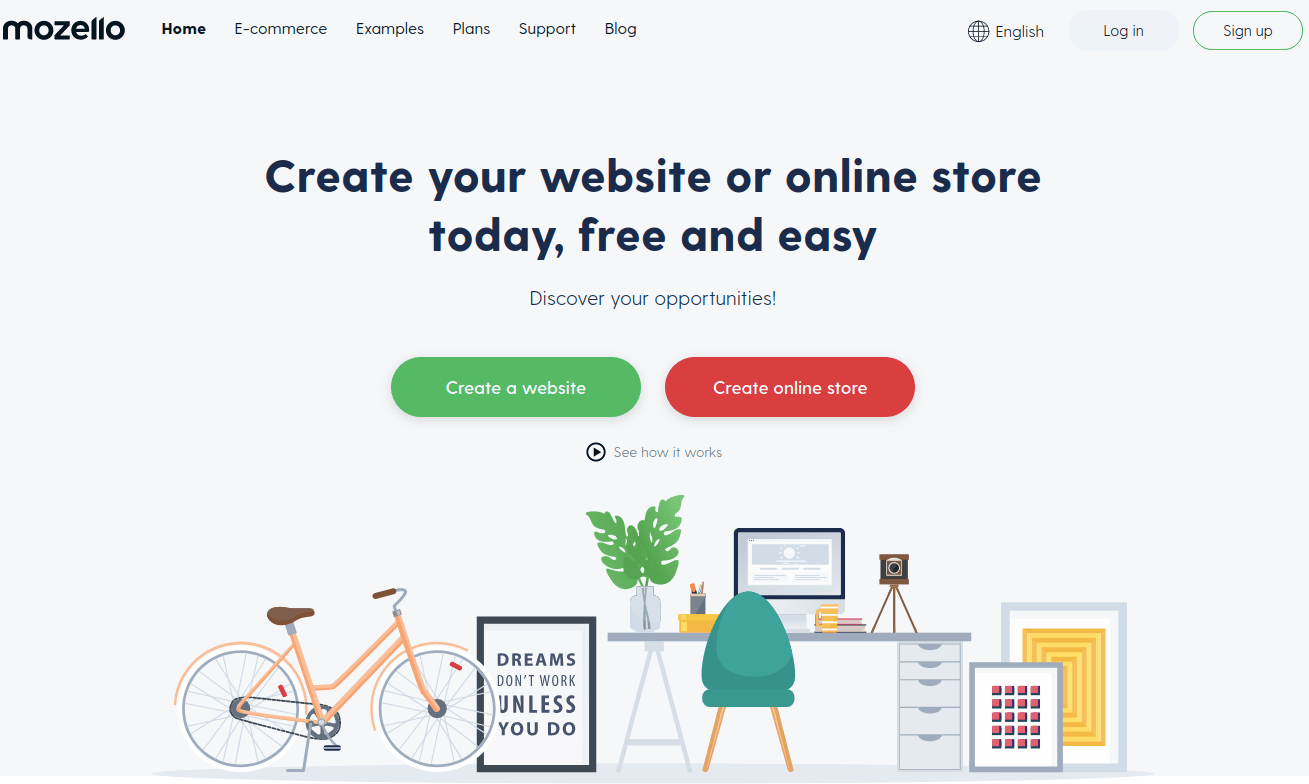 Mozello is a project of a Latvian company that makes it easy to create websites for both personal use and business. The system is aimed at beginners, therefore it is an excellent website builder platform for small business owners. The constructor has standard features for site search engine optimization.
Benefits:
Mozello offers an extremely simple tariff schedule: one free plan and two Premium plans. The difference is in the possibility of choosing a domain name, the amount of space on the cloud disk, and the number of products that can be added to the online store;
One of the main advantages is multilingualism.
Users can, at their own request, integrate javascript code or change the template using HTML / CSS.
Drawbacks:
Lack of drag-and-drop mode;
In the free and basic plan, the site can only be used to pay with PayPal, so it might make sense to connect a third-party payment gateway that will provide a wide range of payment solutions.
WebStarts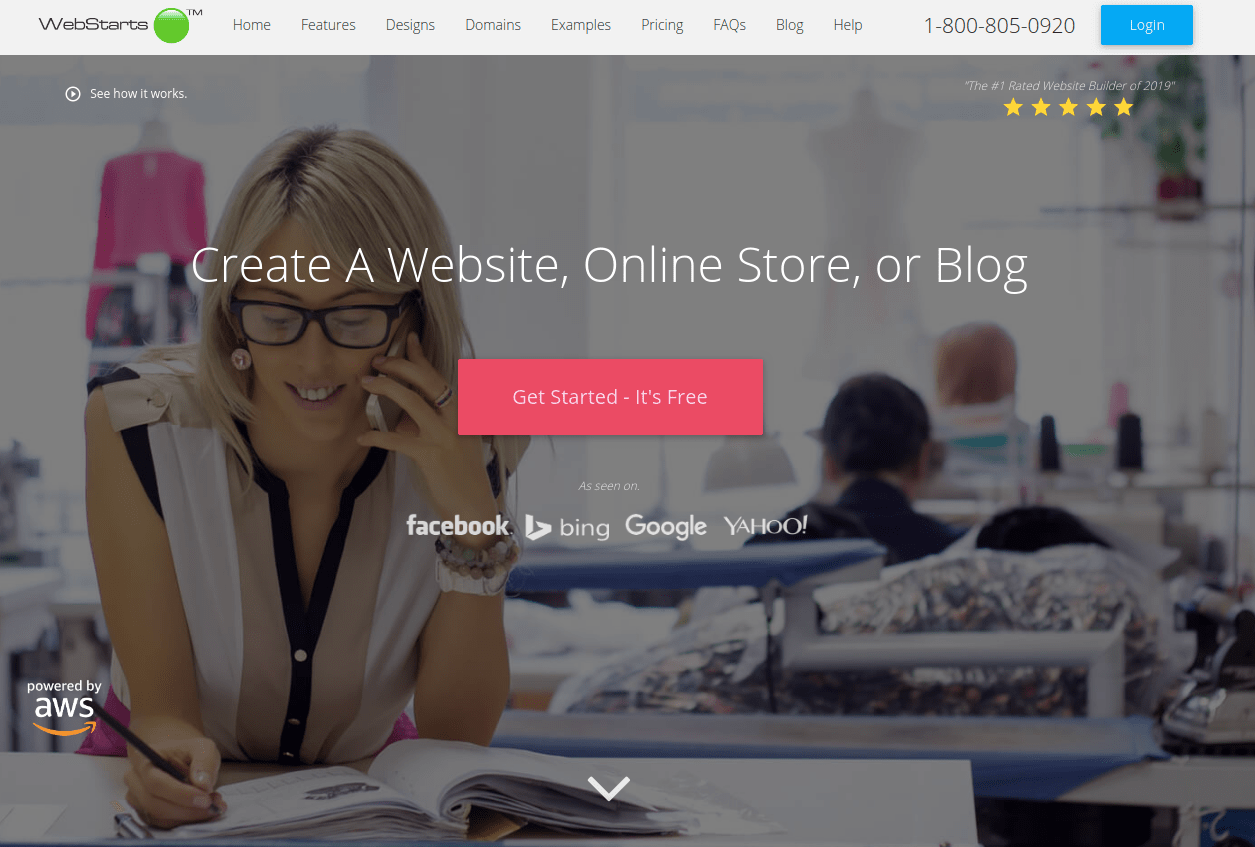 WebStarts is a platform for creating a website with a hosting service. The constructor has a user-friendly interface and many tools for SEO promotion. If you are familiar with HTML markup language then you can easily use advanced resource customization.
WebStarts users can not only customize the look and feel of their websites but also get their own domain names and email addresses.
Benefits:
Integration with social media;
Simple domain name selection;
Extensive user manual;
Communication with technical support is carried out through the ticket system or by phone.
Disadvantages:
Lack of optimization for mobile devices;
Some settings require additional fees.
Duda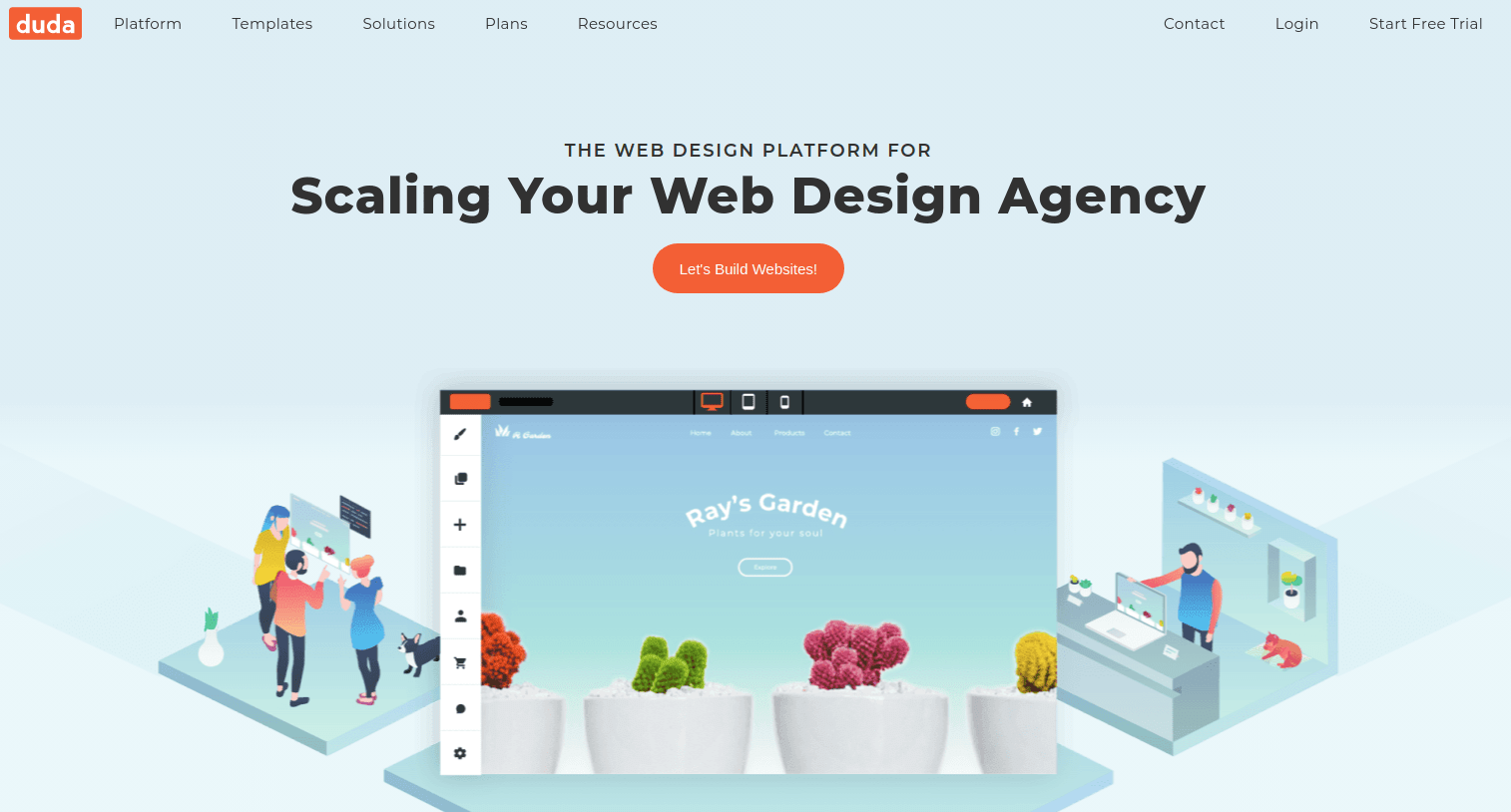 Duda
is an excellent choice for small to medium-sized projects. The templates are easy to customize. The builder specializes in optimizing sites for various devices.
One of the Duda features is the ability to send personalized messages to customers based on their behavior on the site.
Benefits:
Unique tool InSite allows you to personalize a website;
Ability to create multilingual versions of the site;
Backup data.
Drawbacks:
Price.
Jimdo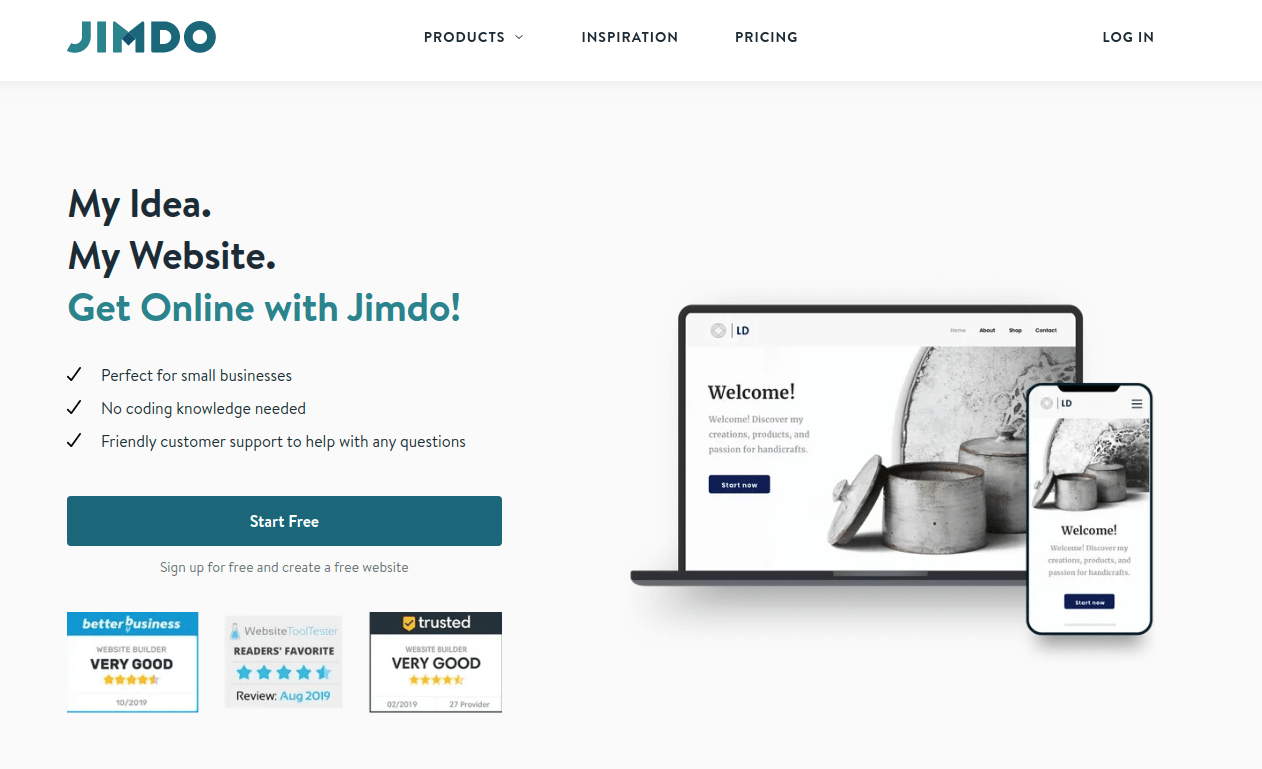 Jimdo
is a fairly easy-to-use website builder, however, it has all the necessary features to create complete projects in no time. Base price is $ 9 / mo
Benefits:
The cheapness of the service. Availability of a free tariff plan.
The ability to quickly change the design;
All templates are responsive;
Large selection of mobile applications to manage your site on-the-go.
Drawbacks:
Only one currency is available – euro;
Pages have no more than 2 levels of nesting;
Contact technical support only by email.
Honorable mentioned
Pixpa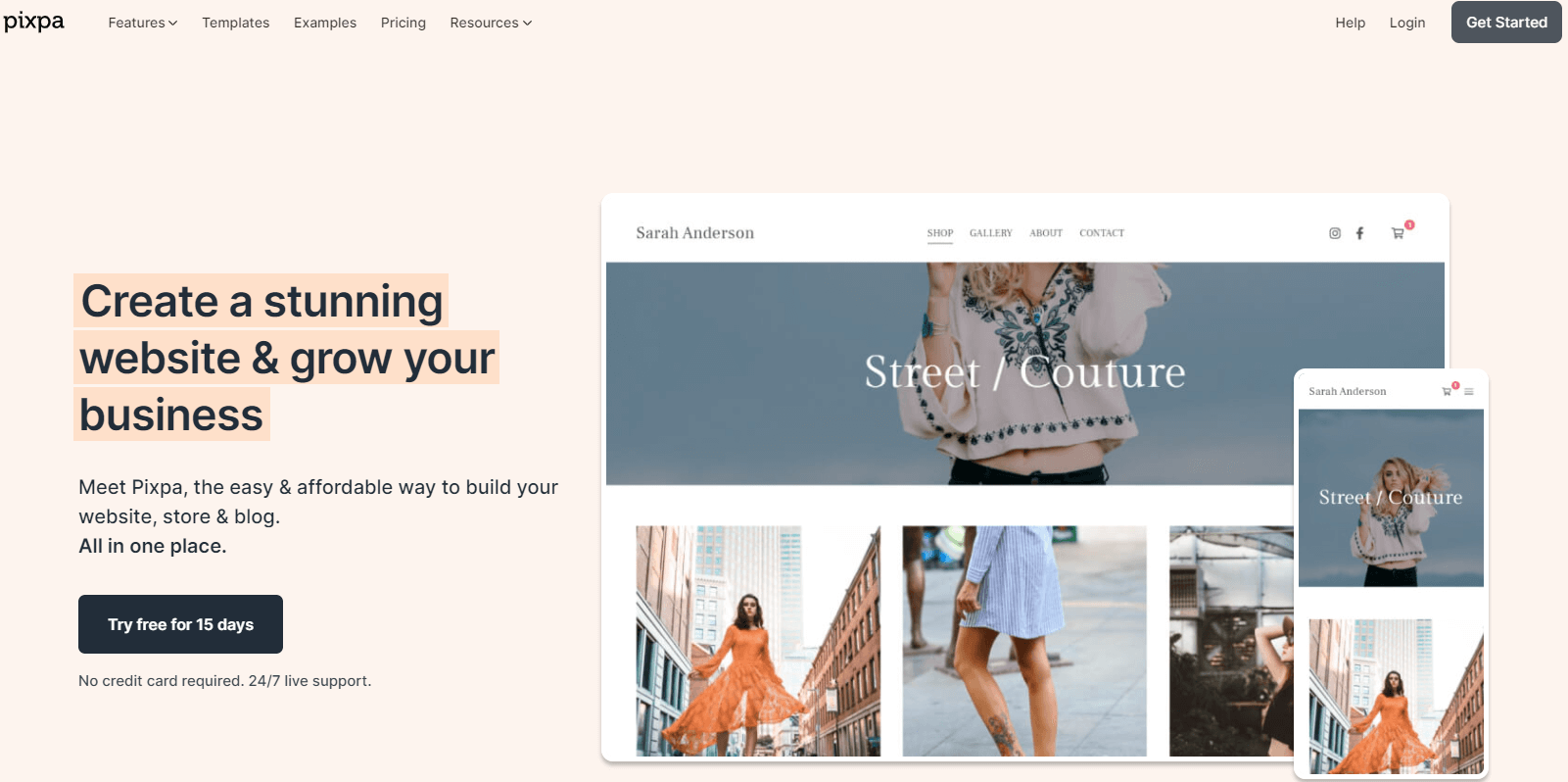 Pixpa
is an all-in-one platform for creators and small businesses to create beautiful, professional websites complete with built-in online store, blog, and client galleries. Pixpa's versatile platform has everything you need to showcase your work, share ideas and sell your stuff online, without any coding knowledge.
Benefits:
Pixpa's beautiful, responsive templates that are modern and minimalist in design aesthetics are one of its core USPs. All templates are mobile-friendly and can be fully customised without touching any code.
A wide range of gallery layouts to choose from which offers a lot of flexibility and options of further customisation.
Easy, drag-and-drop Page Builder that lets you make any kind of custom, information page.
With Client Galleries, photographers can share, proof, deliver and sell images as prints and downloads.
A full-featured ecommerce store builder to sell products, digital downloads or services and has all the features you need to run your business.
Exceptional site speed with secure and scalable hosting infrastructure powered by AWS. Offers free custom domain with annual subscriptions and you connect the domain name to your Pixpa site.
Drawbacks:
Your website is only visible to you while you are building the website in the trial period. You have to start a subscription to go live with your website and share it with the world.
You cannot make a multilingual website on Pixpa. You would need to create an additional website if you want your website in a different language. Pixpa does offer a 50% discount on additional websites.
Doesn't offer email hosting. You can take domain based email hosting from Gmail for Business or a slew of other providers
The bottom line
Having studied all the pros and cons, we can conclude that website builders are useful not only for personal use, but also for business.
Website builders are perfect for those who:
Wants to work on the project independently;
Lack of budget for ordering a website from professional developers;
Has no experience in site building;
You need to quickly create an operatable website.
The most important decision is to determine which website builder is the best for exactly your needs. In addition, you should also choose an appropriate payment system.
If you want to integrate a payment gateway on your website, PayOp managers will be happy to offer our services.