01.06.2021
PayPal alternatives for high-risk business in 2021
The world economy has undergone major changes over the past year. To a greater extent, this concerns the digitalization of various business industries.
Data shows on how the COVID-19 pandemic has contributed to the development of digitalization, based on responses from employees from various industries.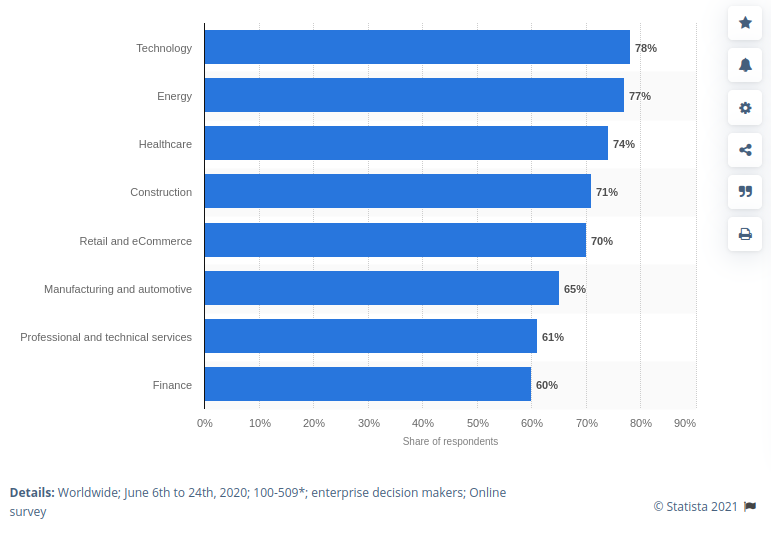 Digitalization is essentially the optimization of processes in order to adapt them to the conditions of the electronic economy. An important component of this process is the organization of payment acceptance.
If you decide to transfer your business in whole or in part online, the merchant may have difficulties finding a payment solution.
For certain types of business, there may be certain rules and restrictions imposed by financial regulators. Therefore, today we will talk about what types of business are and how to choose a payment gateway if your business falls into the high risk category.
What is a high risk business?
High risk business is a type of activity that has a high likelihood of encountering difficulties of various kinds, including problems with legislation, customer dissatisfaction or a high probability of bankruptcy.
As a result, banks and other financial institutions may refuse to open a merchant account.
From the perspective of financial institutions, a high-risk business is:
Pharmaceuticals;
Tobacco products;
Crypto business;
Forex;
Online casino;
Adult content;
Consulting;
Tourism;
Airlines.
There are quite a lot of such industries, so let's define the criteria by which a business can be classified as high risk:
Chargeback rate is too high (Acceptable chargeback volume for Visa is 0.9%);
Any startup is considered risky, since it does not have a credit history;
Industry with a high rate of return on funds;
Transactions for very large amounts;
Recurring or subscription payments.
If your company falls under one of these criteria, then you definitely need a high risk payment gateway.

---
According to IBISWorld, in 2021, the fastest growing high-risk industries are:
Casino and gambling – 17.6%, Air travel – 13.2%, Tourism – 11.8%, Consulting – 12.4%.
---
What is a high risk payment gateway?
A payment gateway is software that allows a merchant to accept credit, debit card payments and alternative payment methods on a website.
The payment gateway is provided by the payment provider who are responsible for its technical support.
A high-risk payment gateway is an organization that allows you to accept payments to a business, which traditional banks have refused due to various restrictions.
How does the payment gateway work?
Every Internet user who made purchases online used the services of payment gateways. The payment page on any e-commerce site is the gateway.
The principle of its operation is as follows:
The customer selects a product and adds it to the cart;
Next, he enters payment details and clicks the payment button;
If the site has 3D-secure technology enabled, the user will be redirected to the bank's site to enter a one-time password;
After completing the authentication process, the bank confirms or rejects the transaction;
The payment gateway sends a notification to the seller based on the balance available in the buyer's account;
The bank sends the money to the payment gateway, and it transfers the funds to the merchant.
Criteria for choosing a high risk payment gateway
To choose an alternatives to PayPal for business, we recommend paying attention to the following criteria:
Coverage. Make sure that the company you choose is capable of accepting payments from different countries. For reference, PayOp provides merchants with the ability to accept and send payments in 170 countries.
Price. Don't look for a provider that promises minimal fees. A quality service cannot be cheap. The average payment processing fee is 2.5 – 3% + $ 0.3 per transaction. Please note that for high risk merchants, prices may be higher. In addition, some companies may have hidden fees, which are best known in advance.
Integration. For a successful start of processing, each merchant must go through the verification process. It consists in providing the necessary documents and checking the site for compliance with the requirements of payment systems. After submitting all the documents, PayOp specialists will verify your project within 1-2 business days.
A merchant can integrate a payment gateway into a website using several methods:
API;
Server-to-server;
Hosted Payment Page.
Each of them has its own characteristics and allows you to cover all business needs.
Payment methods. A wide range of payment methods is an absolute advantage when choosing a payment partner. Even if the merchant is targeting only local markets, the availability of additional payment methods will help to cover the largest possible audience.
Technical support. A reliable provider must have a support service. Difficulties can arise for users at any stage of the transaction, so support may be needed at any time.
The conversion depends on its quality. If the payment page does not work correctly, customers may encounter unforeseen problems, for example, double debiting of funds. In the future, this can lead to a large number of returns that negatively affect the business.
Additional features. These include the competitive advantages of specific providers:
Convenience and withdrawal methods;
Multicurrency processing;
Recurring payments;
Methods to ensure data security.
Below we have collected for you the most popular PayPal alternatives for high-risk business in 2021. Based on the criteria above, choosing the best option will not be difficult.
Top 10 PayPal alternatives for high risk business in 2021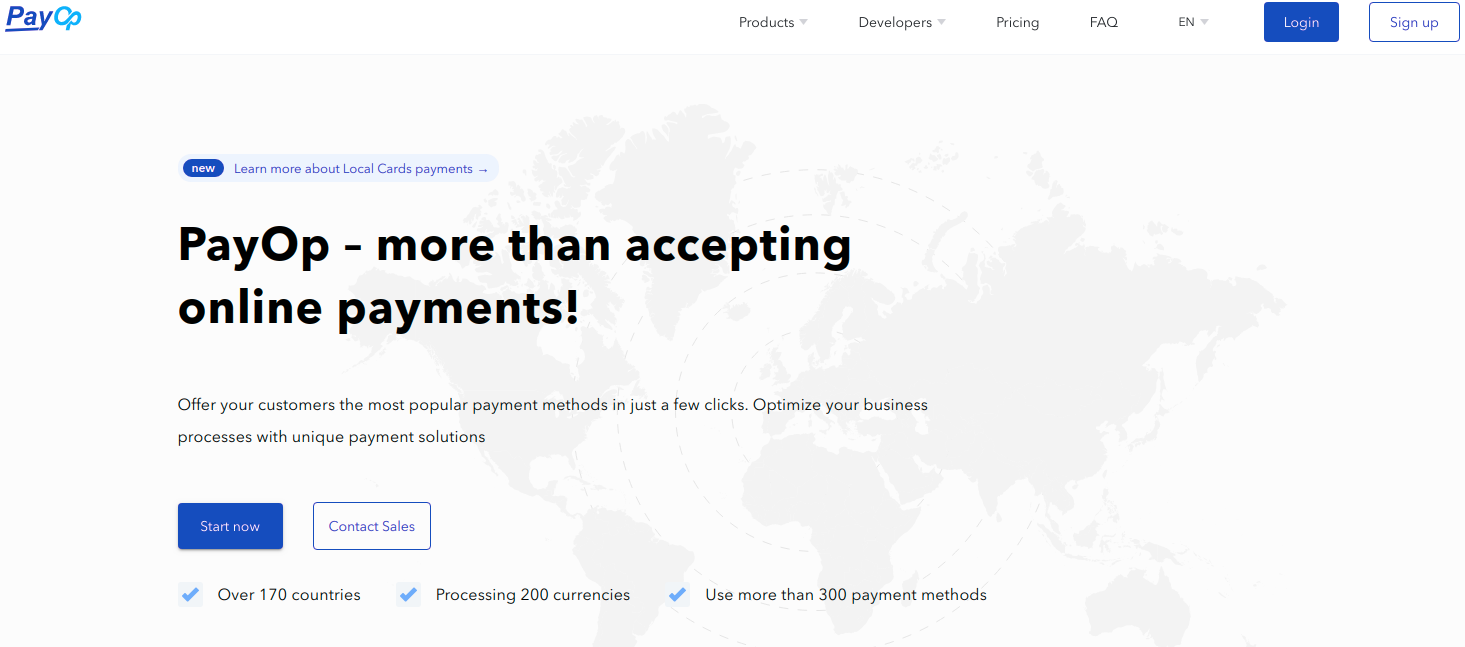 A relatively young company that was founded in 2016 provides Internet acquiring services all over the world.
Among PayOp clients there are both high-risk businesses and low-risk businesses, which means that the company has solutions for many types of businesses. PayOp is one of the best PayPal alternatives.
Competitive advantages include:
The largest number of payment methods – 350;
Global coverage – over 170 countries;
Various withdrawal methods;
Mass payouts;
Multicurrency processing. Dynamic currency conversion;
Fast integration of a payment gateway with an online store. Availability of plugins for popular website builders;
In-house technical support;
Fees – 2.4% + 0.3 $ per transaction.


This payment provider provides payment processing services to small and medium businesses. The company allows you to accept payments by credit cards and electronic checks and then automatically sends them to the business merchant account.
Competitive advantages include:
The presence of a card reader;
Possibility to accept MO / TO payments;
Recurring payments;
Gift cards;
Global coverage – USA, Canada, Europe, Australia, UK;
Fees – 2.9% + $ 0.3 per transaction. There is also a $ 25 monthly fee and a $ 49 connection fee.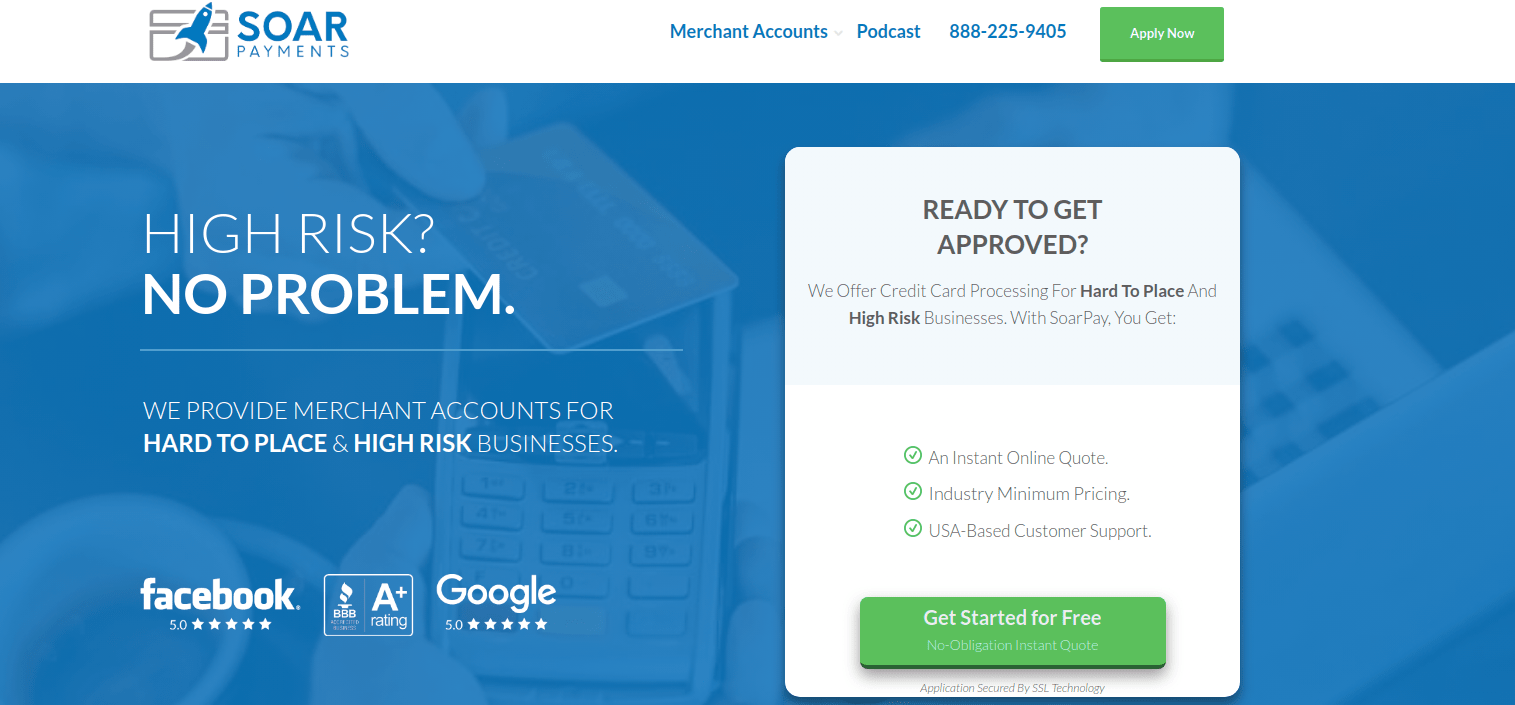 The company provides payment processing services for medium-sized businesses and specializes in solutions for companies of any level of risk. At the moment, SOAR payments operates only in the United States.
Competitive advantages include:
ACH payments;
High level of technical support;
Mobile payments;
Virtual terminal.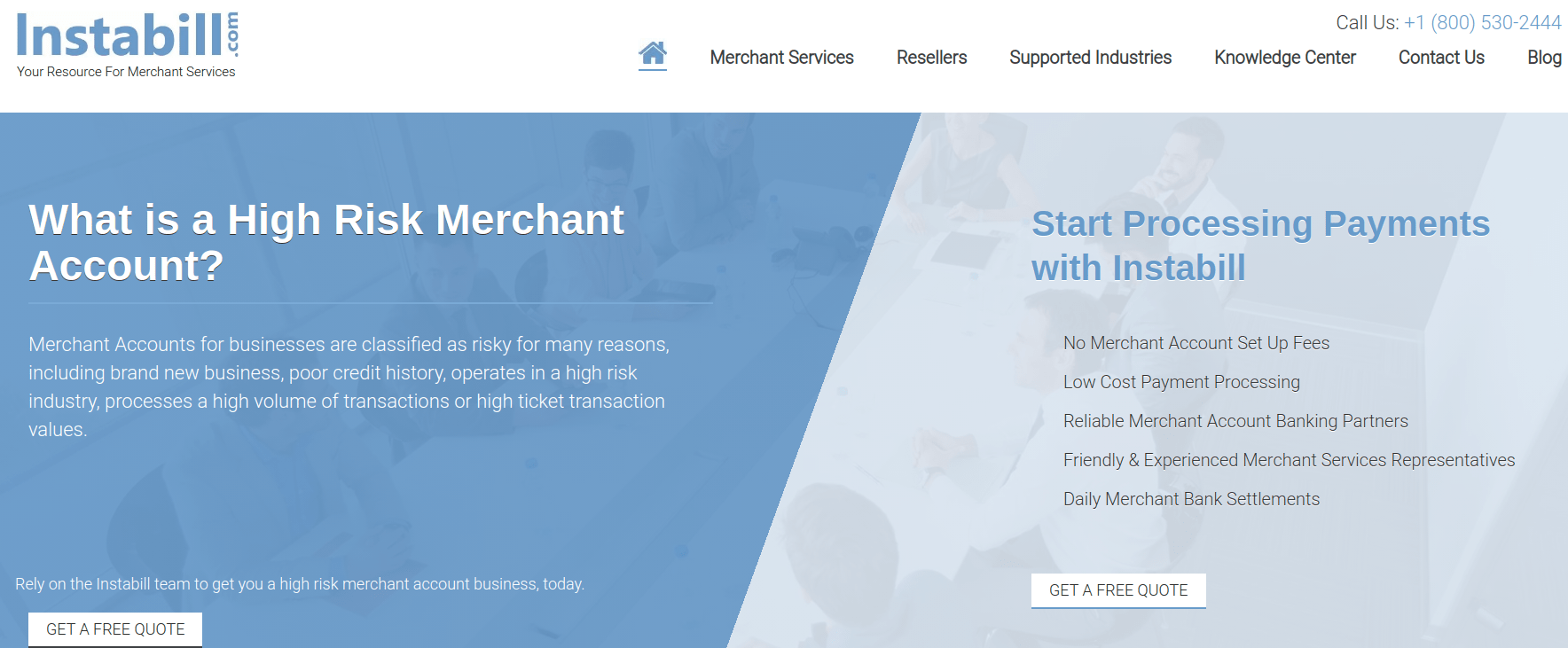 The company has been operating since 2001 and provides various payment solutions for high risk businesses.
Competitive advantages include:
Credit and debit card processing;
Opening offshore accounts;
Fraud prevention systems;
Global coverage – over 160 countries;
ACH payments;
Low commissions and no connection fees.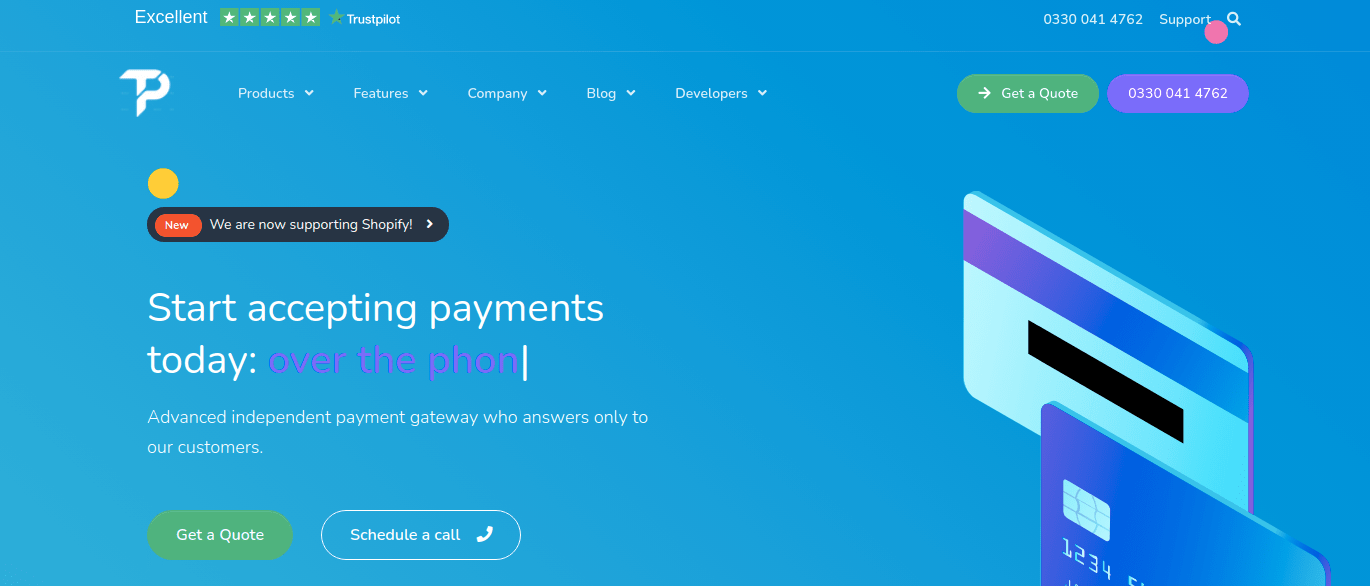 An international processing company headquartered in the UK.
Services provided by Totalprocessing:
International acquiring of bank cards;
High risk payment gateway;
Recurring payments;
POS payments;
MO/TO transactions;
The processing cost is discussed individually.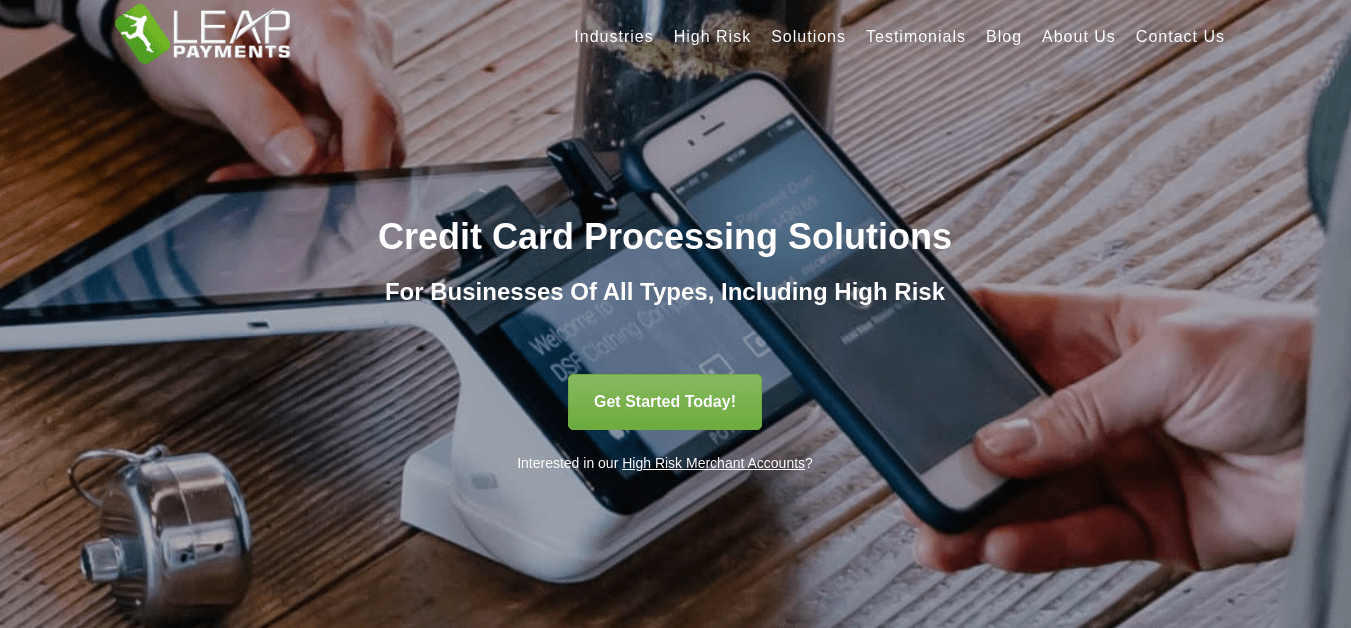 Leap payments is an international processing company for the high risk industries. The company also provides solutions for offline trading and contactless payments.
Services provided by Leap payments:
Virtual terminal;
Loyalty programs. Gift cards;
POS terminals;
Mobile payment processing;
Invoicing;
E-checks.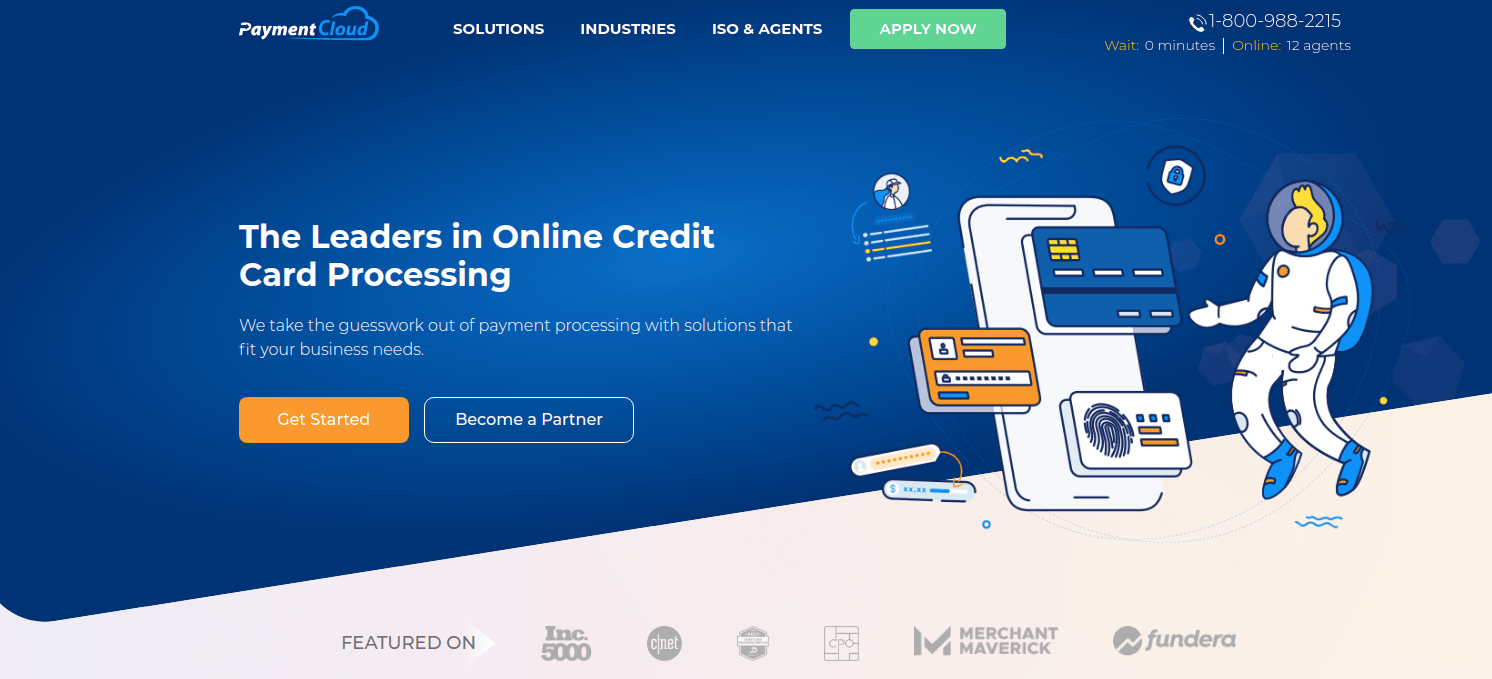 The company was founded in the USA in 2015 and as of 2021 has more than 60 employees. PaymentCloud provides solutions for both online and offline businesses by providing free credit card terminals.
Services provided by PaymentCloud:
Operations without the presence of a card:

ACH payments;
Virtual terminal;
Electronic checks.

The price per transaction varies depending on the payment method. The monthly flat fee is $ 15;
MO / TO payments;
Reliable technical support;
POS systems and EMV terminals.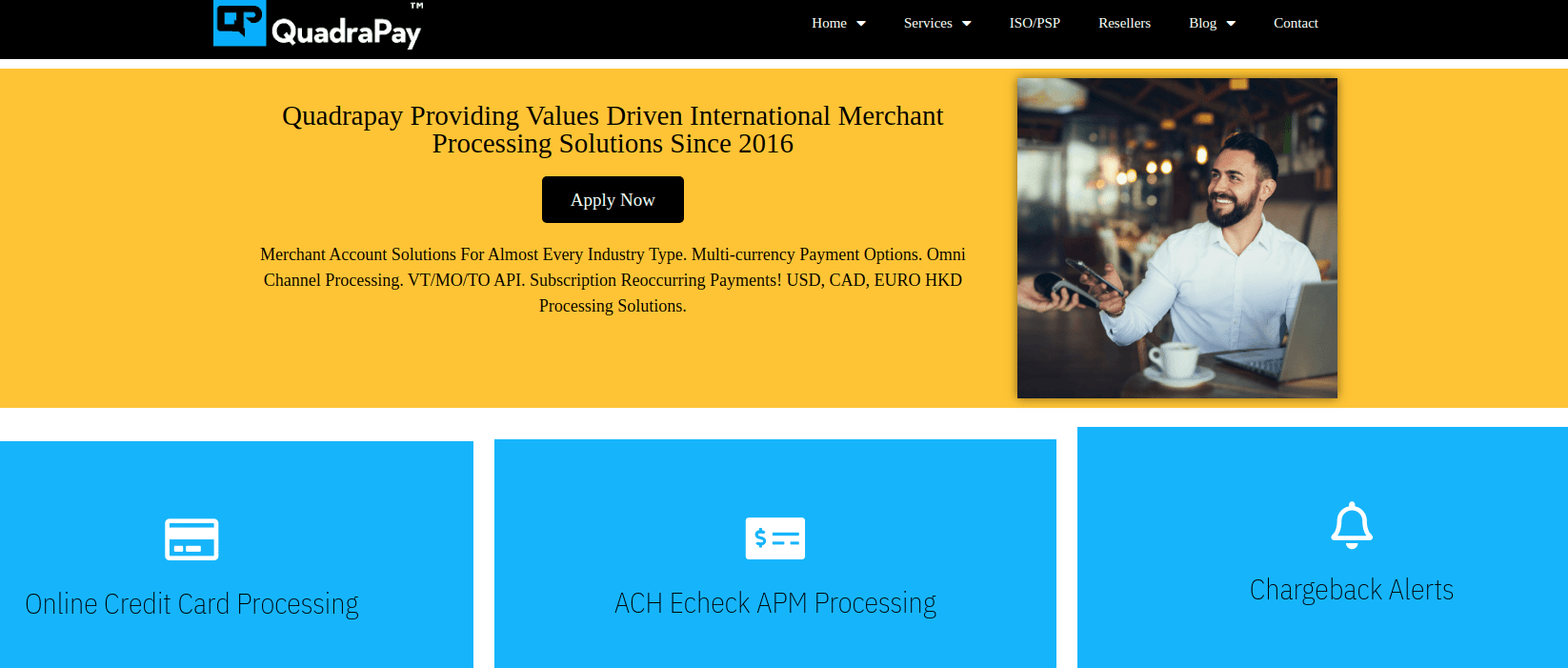 The company processes payments for almost any industry, including high risk.
The advantages of the company include:
Virtual terminal and MO / TO payments for US and European low-risk merchants;
POS terminals are available for merchants from India;
Business financing;
Prepaid Debit Card (US only);
Recurring payments up to $ 1;
Low fees.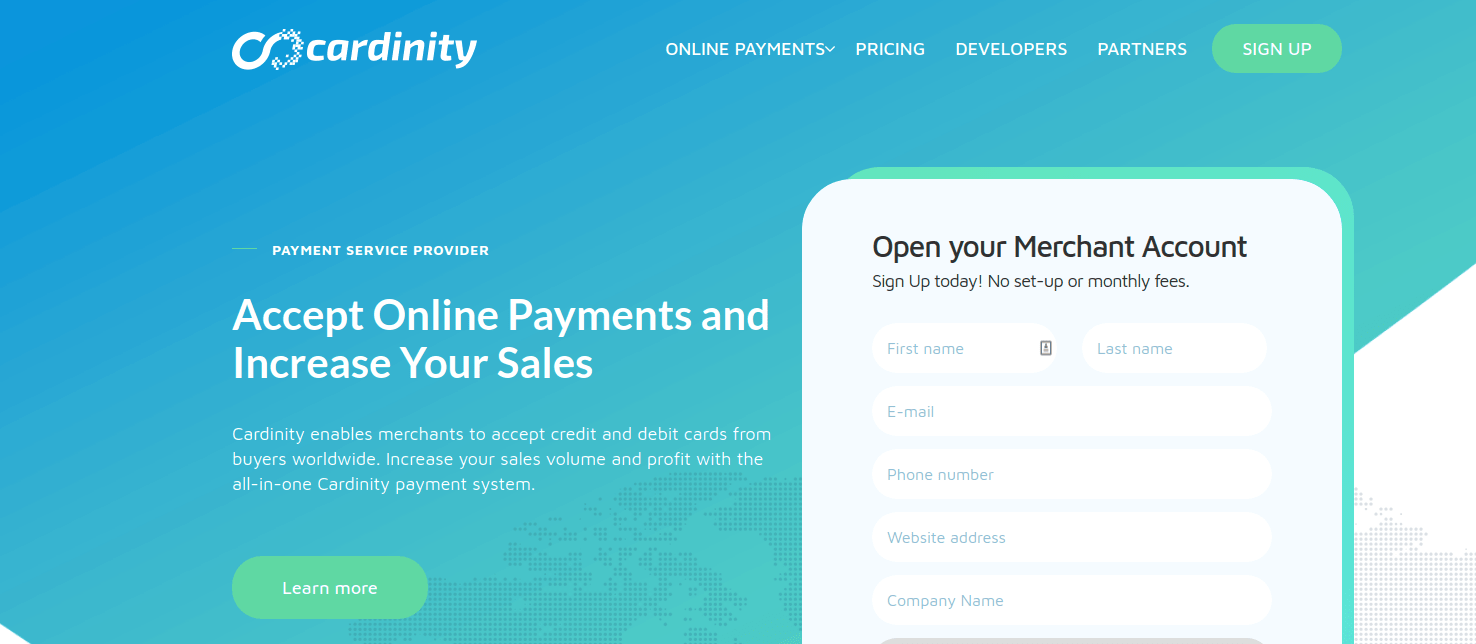 Cardinity is a secure and cost-effective online payment solution for e-commerce businesses selling various products or providing services. Cardinity is available to all types of EU customers, from low to high risk, from businesses to sole proprietorships, from retail products to digital goods.
Company advantages:
High security of payments;
Delayed payments;
Recurring payments;
1-click payments;
The company provides services for companies registered in Europe and the European Economic Area;
Fees – start at 1.35% + € 0.25 for cards issued in the EU / EEA.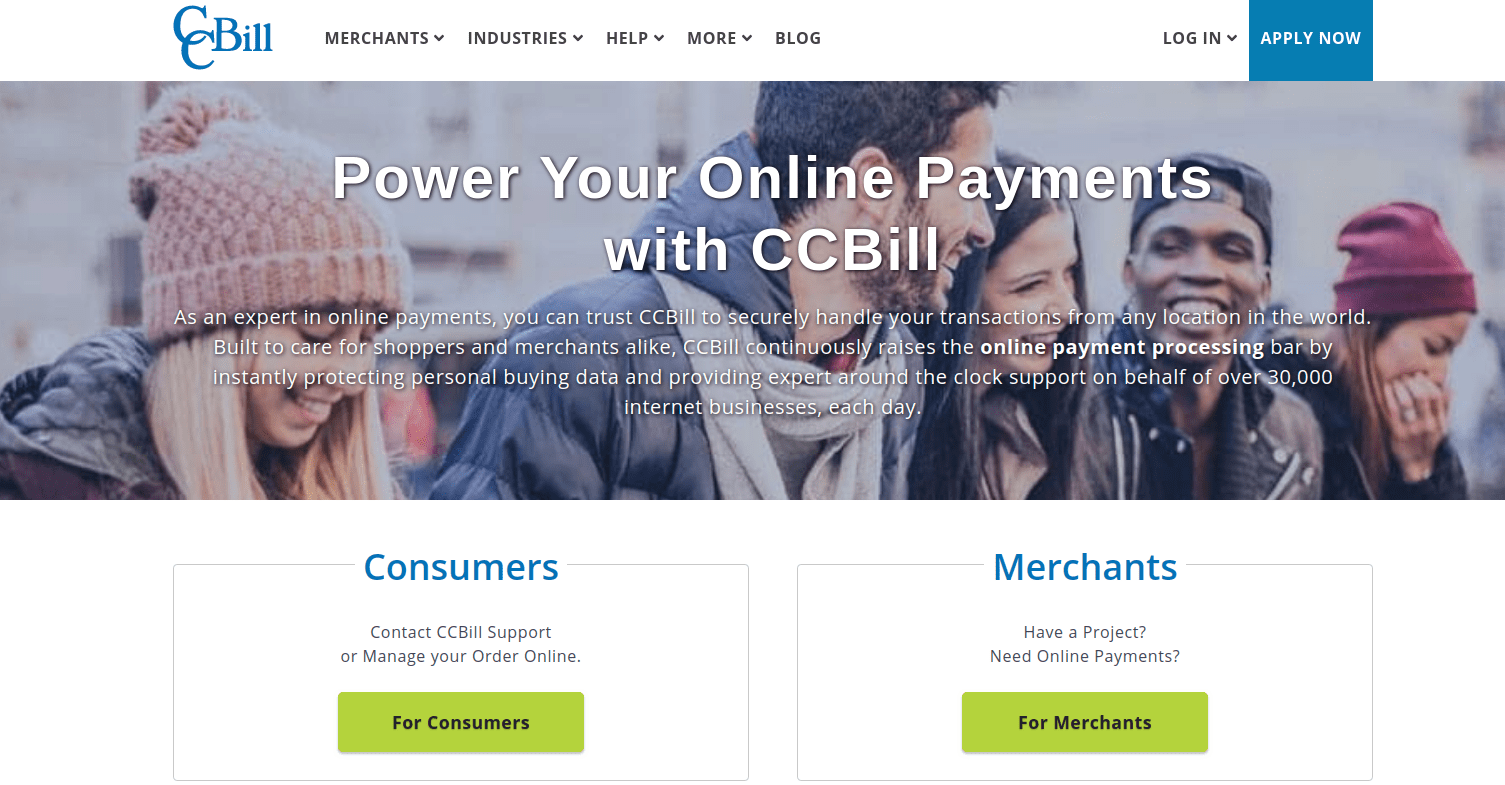 CCBill is an e-commerce platform that can provide expert support and empowerment for online business. Since 1998, the company has been offering solutions for more than 30,000 websites from various business industries.
System advantages:
Fast integration;
24/7 support;
Covering more than 50 countries;
Weekly withdrawals;
Fraud protection;
Fees – 9% + $ 0.55 per transaction.
The bottom line
The wide range of payment systems presented in this article allows you to organize an effective payment acceptance process in almost all business niches.
If you want to integrate the PayOp payment service, please contact our specialists. You can count on impeccable service, professionalism and quick installation of the payment system on your website.