17.03.2021
Why shouldn't always trust negative reviews?
Online reviews are an important indicator of the quality of a business. Negative reviews can deter potential consumers just as positive reviews will increase brand credibility. As more and more people join the Internet community, more consumers pay attention to the reviews about the service on the Internet.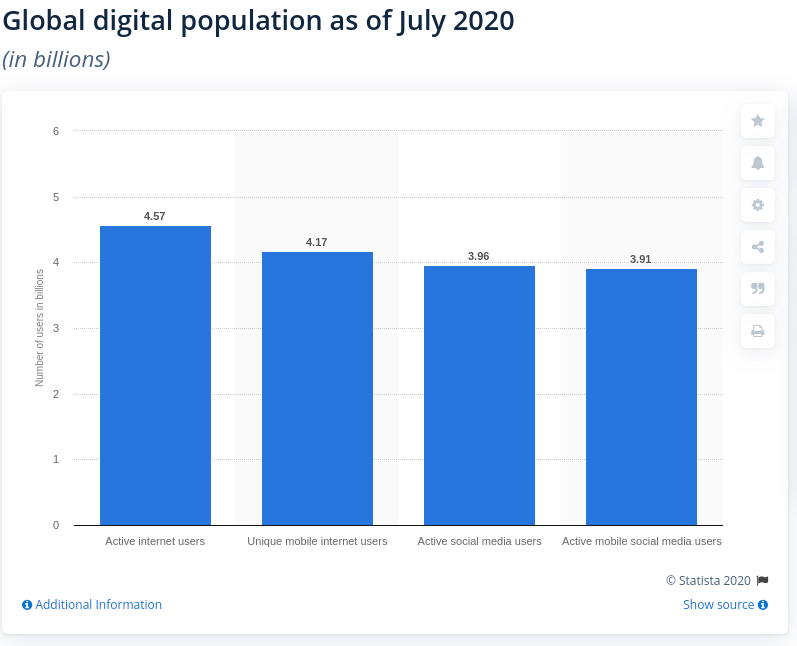 The statistic shows that 91% of users consider online product reviews as one of the important criteria for purchasing a service or product. At the same time, 82% of the subjects stated that they would not buy from a merchant whose website has negative reviews.
By striving to improve the relationship between businesses and consumers, Trustpilot is rapidly gaining user trust and is one of the largest review platforms on the internet.
How does Trustpilot work?
Each user has the opportunity to register in the system and leave a positive or negative review of the companies. It is not only a possibility to share valuable information among consumers but also a place where companies can to better understand their customers and find more effective ways to improve their business.
Reviews on Trustpilot are shown up in organic search.
In addition, companies can add a testimonial block to their sites or social media pages.
It helps to enhance the company's reputation.
If you're an online business owner, Trustpilot provides free and premium subscription options.
The free version is quite limited – you can create a company profile, upload a logo, add detailed information, contact details.
The premium account has more advanced functionality, which includes:
Advanced customization of the company profile. Disabling ads;
Automatic sending of 500 emails per month, to clients, inviting them to leave a review;
Advanced analytics;
Tech-support access;
Advanced marketing tools.
Plus, the installation of additional, customizable, modules upon request.
However, even on a seemingly reliable platform like Trustpilot, custom reviews are often present in huge quantities.
Who leaves negative feedback more frequently?
Any user of the world wide web can write a negative review on Trustpilot. All is needed is to register an account. Based on research, over 74% of all reviews are fake.
Let's take Adyen, a major payment service provider, for example.
On the Trustpilot website, the company has a very low-quality score.

At the same time, if we look at the reviews on other sites, we will see that on most of them, customers are satisfied with Adyen's services. It is also can be proved the data from Similarweb.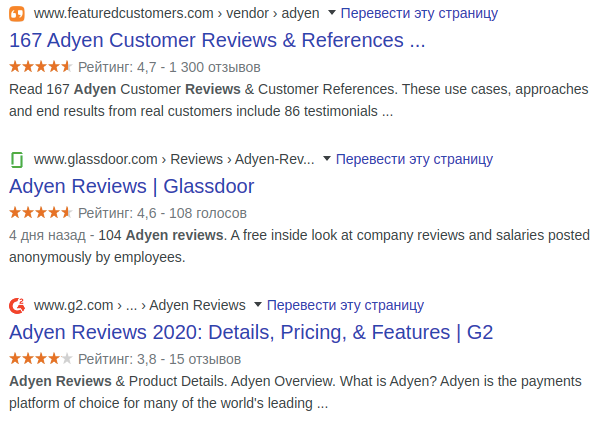 A huge share of all negative reviews is fake accounts that write reviews for money, often without having the slightest idea about what product the company is offering.
Such services are provided by many agencies that, for a fee, will write negative reviews about a competitor.
Feedback from fired employees
When an employee who has been fired from a company writes a fake negative review, they are trying to increase their value in the eyes of others and humiliate his former employer. Such people try to increase their credibility by warning potential customers about the "dangers" of working with this company. Negative testimonials often create the effect of belonging, letting you know that whatever the person has encountered could happen to you.
In addition to increasing authority among the online community, sacked employees are thus trying to absolve themselves of responsibility. Frequently, by registering anonymously, dishonest former employees try to take revenge on the company in such a way.
The reason for being redundant, more often, is a gross violation of the work process, lack of necessary skills, insufficient level of responsibility. In case of failure, people tend to look for reasons, not in themselves, but to blame external factors.
As a result, angry employees form a negative image of the company.
Dissatisfied customer complaints
Payment aggregators like PayOp provide a specific package of online payment processing services. When a merchant decides to create a PayOp account, they take responsibility for providing customers with quality services. Moreover, the service must not violate the laws of the countries where it operates.
The PayOp security staff can block the merchant's account, temporarily or permanently, if any illegal activity is detected. It can include both fraud and the receipt of a large number of complaints about the services provided.
On the one hand, an attempt to deceive customers is suppressed. But on the other hand, an angry merchant who was caught in illegal activity can write a lot of negative reviews using fake accounts.
In addition, there are cases when negative reviews are written by a client whose account has not been verified because of deliberately false information, the absence of a website, or because of a prohibited industry.
Why is a tactic with negative reviews a losing one?
A positive reputation, an extensive customer base, many partners – it is all that every organization wants to have. To solve these problems, ordering negative reviews, looks undignified. To attract customers, it is necessary to provide the highest quality and transparent service – which will ideally meet all audience criteria. Once it will be achieved, then the flow of customers will not be long in coming. Your satisfied customers will be your marketers.
Companies are developing and penetrating new markets. You will not order anti-advertising for all of them. Won't you? It is unnecessary and costly.
However, let's nevertheless consider what risks are involved in the desire to surpass competitors by publishing negative reviews about them:
Customer distrust
There is competition in any niche, of course, if it is not a "blue ocean", and any online business owner dreams of being above everyone else. The common situation is when instead of working on improving service and improving product quality, merchants choose the tactic of "drowning competitors" and turn to online review agencies.
Indeed, by ordering negative reviews, competitors can lose a certain number of customers. However, this tactic can only work in the short term. You can always contact the person who left the review and clarify all the details. If it is a real customer, then you solve the problem. Often in such cases, the review is updated to positive. If the account owner does not respond to attempts to contact him, then most likely such a review is fake. Trustpilot provides the ability to report a review. If the account owner does not confirm their experience, such a review is deleted. But there are so many reviews that it is not always possible to filter out which ones are true, so you should not completely trust Trustpilot.
Responsibility
Knowingly false information, obscene language, threats, the release of personal data of employees, or outright lies – this is not only a reason for calling the user to account, from blocking an account to legal proceedings. Moreover, sanctions can also be imposed on the owner of the online reviews site.
Fighting fake reviews takes time and companies spend a lot of money on reputations.
It is possible and necessary to bring spammers to justice! Yes, review websites like Trustpilot do not have strict user verification. They do not involve verification of documents, username, age, social media profiles. It means that anyone can use a rented or purchased email account and leave negative feedback about any company.
However, it is always possible to request proof of identity. In this case, if the reviewer does not confirm his words, then his review will be deleted. Also common is the practice of blocking an account and even a ban on re-registration.
These techniques are used only by those organizations that are unable to provide a competitive product.
How to recognize a fake Trustpilot review?
Of course, after years of practice, fake reviews are hard to recognize. But we have collected some features, but which are worth paying attention to:
Don't rely solely on the overall rating of a company. It is worth reading the reviews in more detail. In particular, pay attention to what experience the company's clients have experienced, how promptly the disputes that arise were resolved.
The presence of a large number of reviews.
If you see hundreds or even thousands of reviews, especially if this number is much higher than that of most other companies in a similar category, then most likely the reviews are customized.
It is also worth checking the release dates for reviews.
Often you can see a review that does not correspond to the topic of the site or the product described.
Rude behavior.
Indeed, customers who are not satisfied with the purchased product often describe their experience of interacting with the company quite emotionally. It is normal. However, when a user, instead of a specific description of the problem, openly threatens, then most likely this is a fake account. In such cases, the Trustpilot functionality provides a special mechanism of action. If the owner of the online resource complains about the review and the account owner does not confirm its relevance within a few days, then such posts are deleted.
Should I trust online reviews?
Online review sites can be a great tool for evaluating a company before using its services.
However, they shouldn't be the deciding factor.
It is always worth maintaining a certain level of skepticism, especially if you are dealing with a large number of both positive and negative reviews.
PayOp actively uses Trustpilot to get customer feedback and improve its business. One of the biggest problems with reviews, in general, is that if a person is satisfied with the quality of the product, then only in rare cases will they write a review on the corresponding resource. It happens due to the fact that the provision of quality service is considered a normal process (the so-called "invisible service" – for example, you have a room cleaned, but you did not see how the process itself took place). And in the case of poor service, the person feels obligated to warn potential customers about the dangers.
That is why Trustpilot isn't always worth trusting.
Online reviews are a powerful tool for manipulating public opinion, so there will always be unscrupulous companies willing to pay for campaigns against competitors.