22.02.2021
How to start an online business in 2021?
Starting your own business is not an easy task. Moreover, with the fall of the global economy in 2020, this task is becoming even more difficult. However, there will always be problems, and the new year means new opportunities, so you shouldn't give up.
In this article, we will break down some of the points you should take care of if you want to start an online business in 2021.
Here are a few common problems that beginner merchants face:
Insufficient funding. Improper budget planning;
Not creating a buyer persona;
Customer churn;
Lack of a marketing strategy. Not promoting your brand.
The good news is that the internet is full of tools to solve most of the problems associated with starting an online business. Although each industry has its unique approaches, many of them can be combined into general guidelines, which we are going to consider:
Plan your budget in detail. Try to take into account unforeseen expenses that will appear;
Discover your buyer persona;
Think over the marketing strategy;
Choose a reliable payment service provider;
Adapt.
Let's take a closer look at these points.
1.Budget planning
Financial planning when starting an online business is vital for a structured understanding of the costs by which they will be covered. Also, a financial plan helps to determine whether the business is capable of developing and to what extent.
Of course, in the beginning, finding the finance to start and run an online business successfully can be difficult. It is necessary not only to have an idea of ​​what the company will be doing but also to have a well-developed business plan for potential investors.
Don't neglect your financial plan. Even if you are starting a small online business, with the appropriate strategy, it can be attractive to investors.
One of the popular methods of raising funds for your project is crowdfunding.
2. Create a buyer persona
Buyer persona helps merchants to better understand their potential customers. It allows you to offer exactly those services in which a specific audience is interested. Understanding your customer allows you to build a trusting relationship with the audience, as a result of which they will advertise your services, thus improving brand awareness. You will also be able to understand which product is interesting currently.
Each product or service can have a separate audience.
Questions that should be clarified when creating a buyer persona:
Age;
Sex;
Education;
Employment;
Income level;
Marital status;
Do they have children?
What do they value most when shopping?
How do they choose where to buy?, etc.
Having the actual information about customers, you can reduce marketing costs, launch new products that will be in demand, and establish communication with customers.
3.Consider your marketing strategy
Any business needs promotion. When it comes to small or medium-sized businesses, social media advertising is an excellent solution.
As of 2020, there are about 3.8 billion active social media users in the world, which is 9.2% more than in the same period in 2019. Moreover, now, during the period of quarantine and remote work, social networks are the link between online business and customers.
As with creating a buyer persona, social media can also be divided according to demographic characteristics.
Social media advertising is a great way to introduce the audience to the services you provide.
4. Choose a Reliable Payment Provider
In 2021, it is not enough just to open an online business, it is also important to set up the payment acceptance process.
Payment providers are organizations that are responsible for processing payments on a website. They are official partners of the largest payment systems and ensure the secure transfer of payment information between all participants in the process.
Payment providers provide and implement assistance with payment gateway integration. The payment page on the site is the very payment gateway.
According to statistics, 21% of users do not complete a payment due to a too long and confusing checkout process.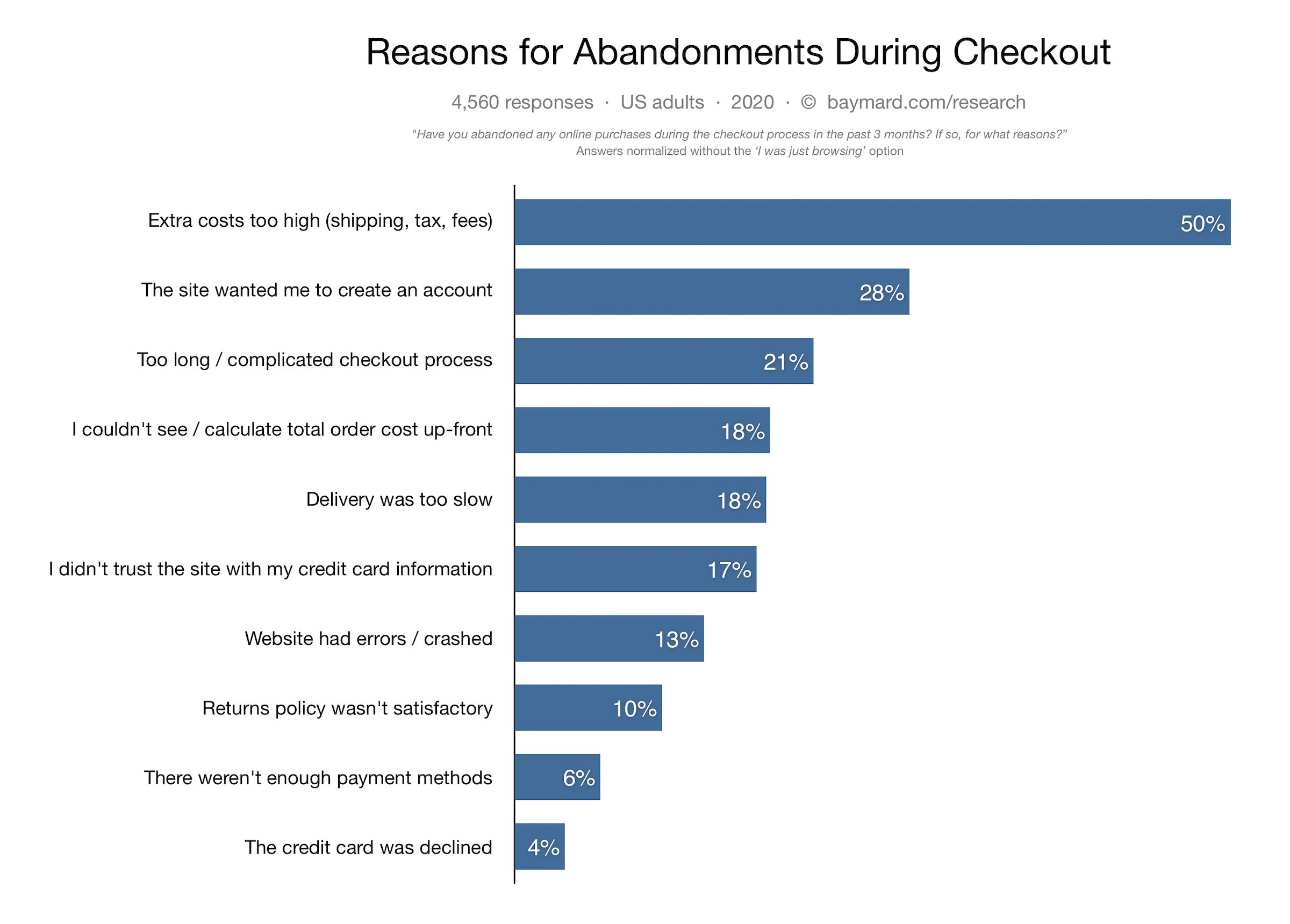 Payment providers play one of the key roles when it comes to transactions.
Another point, without which it is impossible to accept payments, is an internet merchant account.
An internet merchant account is an account that serves as an intermediary between customers' money and the merchant's business bank account. When the deal is done, merchant receives money to a merchant account After the necessary checks, the funds are transferred to the company's bank account.
You can find out how to get a merchant account and how to organize acceptance of payments on the site from our articles.
5.Adapt
In order to open a small business in 2021, you need to be able to adapt to constantly changing global economic indicators and trends. Adaptability is not only the ability to adapt, but also the readiness for lightning-fast decisions.
Lets take the coronavirus epidemic. Lockdown caused the closure of many offline stores that failed to adapt their work in time. The transition online has become the lifeline that has allowed many merchants today not only to maintain their business, but also to scale.
The bottom line
Taking all of the above into account, you will get a clearer understanding of the key points in the organization of business processes and will be better informed about how to start an online business in 2021 and not go bankrupt.