February 8, 2021
Top 5 Wooсommerce payment plugins 2021
Woocommerce is a free website add-on that simplifies the process of organizing e-commerce. The solution was developed for CMS WordPress – the most popular website builder. WordPress allows any user without programming skills to create a professional web resource in a few hours. According to BuiltWith, as of 25th Jan 2021, Woocommerce from WordPress is used by over 30% of sites.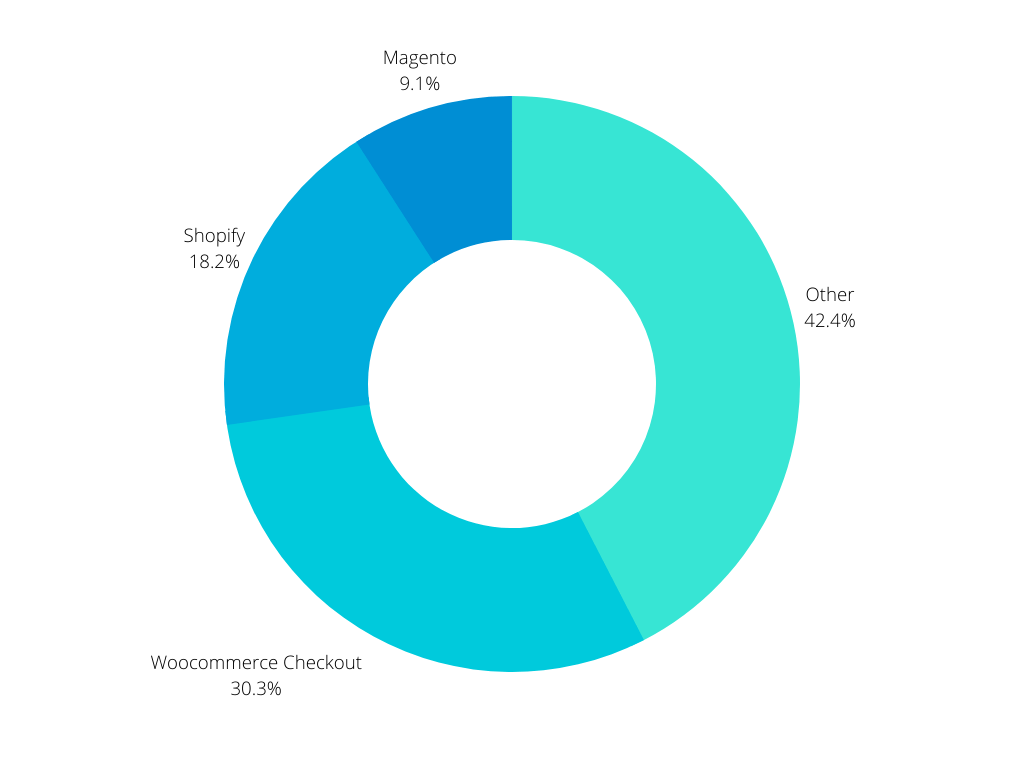 Why is WordPress so popular and why do so many merchants trust it with their business?
Why is WordPress so popular?
This system has earned its popularity due to the huge functionality and regular updates that include new, useful features.
Optimization
The WordPress code is easy to read, allowing search engines to interpret and index the site's content easily. Besides, each page, post, and image can have its keywords, description, and meta tags and can be optimized for specific queries, which allows for very accurate search engine optimization. You can also use tags to further enhance your search engine optimization efforts.
Plugins
One of the key components of WordPress's success is having a wide selection of plugins. Most of them are easily customizable for different user needs. It also reduces maintenance costs as both WordPress and its individual plugins can be updated independently.
Themes
It is what allows users to create both simple and professional web resources with a few mouse clicks. WordPress has tens of thousands of themes at its disposal for different needs. There are about 4 thousand of them on the official website alone.
Open-source
Free open source is another nice feature of WordPress. It makes it easy to find, use, edit and distribute the system's content. Thus, almost every web hosting company offers its users to pre-install WordPress as their main platform. If a user wants to make a change to the theme's functionality but does not have the necessary knowledge, a community of like-minded people will always come to the rescue.
Of course, if you are a startup or a large business that plans to expand your audience by migrating online, it will be wise to take care of the ability to provide financial transactions without hindrance. The WooCommerce would be a great solution as many processing companies have WordPress payment plugins that are easy to install.
Top 5 Popular Payment Plugins for Woocommerce
1. Stripe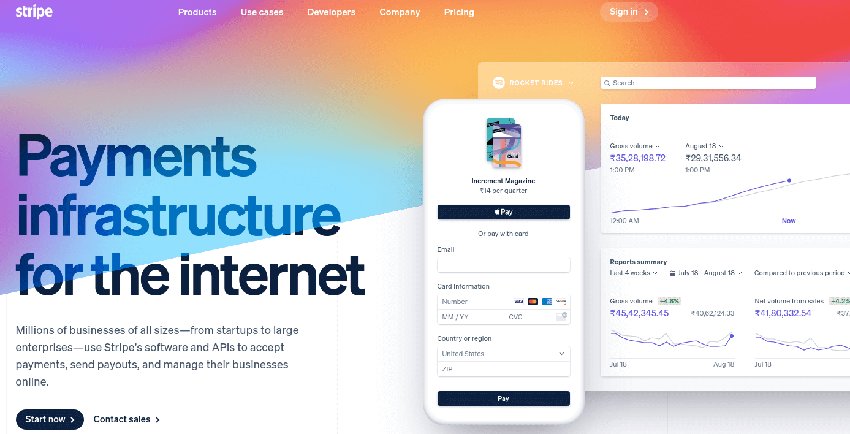 The Stripe payment plugin allows customers to pay directly in the store, without being redirected to a payment gateway page. It allows for a higher conversion rate.
Among the advantages of the payment system are:
The ability to accept payments in 40 countries;
More than 135 processing currencies;
Recurring payments;
3D-secure payments;
Instant payments and detailed analytics.
Stripe payment plugin for Woocommerce.
2. Fondy


The free Fondy plugin for Woocommerce allows you to accept payments from over 120 countries in Europe and the world.
System advantages:
Acceptance of payments by bank cards and alternative payments – over 100 currencies;
The ability to accept recurring subscription payments;
Customizing the appearance of payment forms;
Security – data encryption guarantees the protection of payment information.
Fondy payment plugin for Woocommerce.
3. PayPal

PayPal is obviously one of the most famous payment systems. At the end of 2020, the number of users of the system is over 360 million.
System advantages:
Global payments around the world, accepting and sending payments to more than 200 countries;
Buy now, pay later service. Flexible payment options;
Payments without redirecting to an external page;
More than 100 processing currencies;
System security complies with PCI DSS standards.
PayPal payment plugin for Woocommerce.
4. PayOp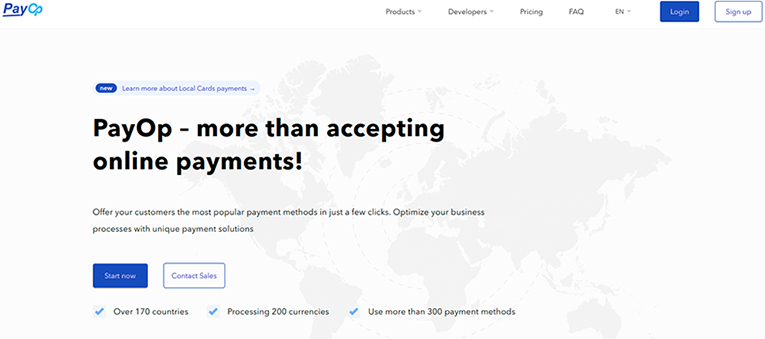 An international processing company that has been operating since 2016. Payment processing is provided in 170 countries, payments using both traditional methods and over 300 local methods;
System advantages:
More than 200 processing currencies.Currency conversion in real time at the rate of the acquirer's bank;
Mass payments;Instant withdrawals to the card of any bank in the world;
3D-secure payments;
Low commissions;
Detailed analytics.
Tracking the status of the transaction.
PayOp payment plugin for Woocommerce.
5. Square


The Square payment plugin is one of the options for organizing payment acceptance both on the website and in the offline store.
System features:
Fixed price per transaction. No monthly fees;
Support service;
The company provides terminals for offline stores;
Fraud prevention tools;
Payment page customization;
Payments are available for the following countries: USA, Canada, Japan, Australia, and the UK.
Square payment plugin for Woocommerce.
The bottom line
The Woocommerce payment gateways listed above are optimal solutions for businesses of all sizes and industries. The payment process will be smooth and fast with each of them. It will allow users to appreciate your store and encourage them to buy again.