August 27, 2020
Hong Kong payment gateway
Hong Kong is a Special Administrative Region of China. The country is the world's financial center and one of the four "Asian Tigers" along with Singapore, Taiwan and South Korea.
The payment infrastructure is highly developed here, so users use various payment methods, both traditional and alternative.
As of August 2020, cash is the leading payment method: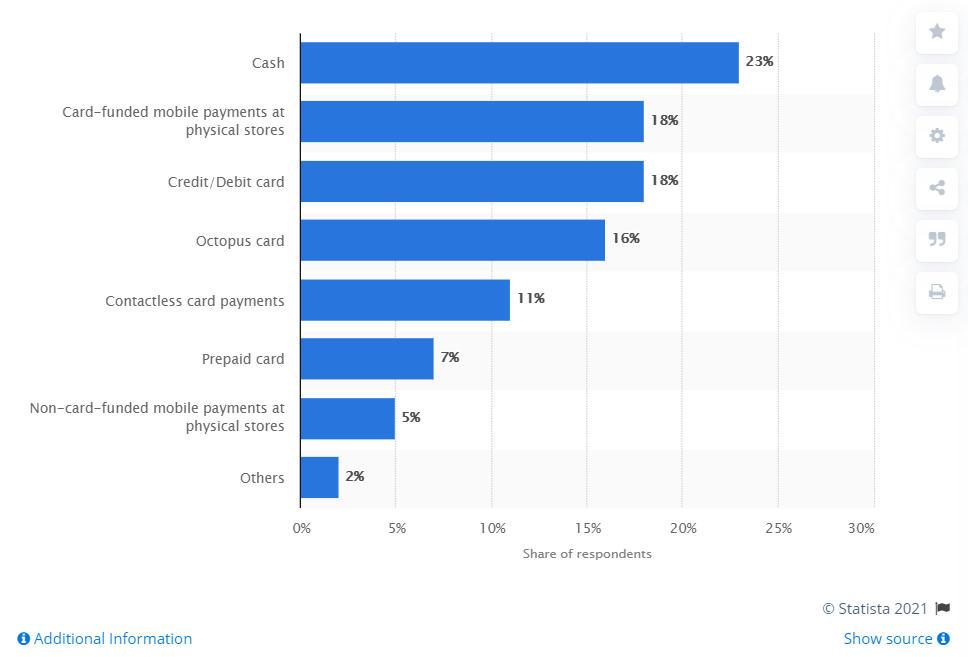 However, they are gradually being replaced by online payment methods.
Thant is why it is vital to know how choose a Hong Kong payment gateway for online business. There are some criteria that should be considered:
Coverage;
Safety;
Ease of integration;
Pricing policy;
Support;
Analytics.
Today we are going to look through payment providers that are perfect for doing online and offline business around the world.
Top 5 Hong Kong Payment Gateways
Adyen is an international payment gateway for online businesses. The company serves customers in over 150 countries, including Hong Kong, and offers over 200 payment methods.
One of the main advantages of the system is the ability to directly connect to international payment cards. Thus, it is easy to penetrate new markets.
Adyen features:
Processing high-risk verticals;
More than 37 settlement currencies;
Mobile POS terminals;
24/7 tech support;
No integration fees or monthly charges;
Transaction Fee:

for Visa / Mastercard – Interchange fee + 0.1 €;
for AMEX cards – 3.95% + 0.1 €.
One of the popular Hong Kong payment gateways is PayOp. The company operates all over the world and provides services to merchants of various sizes.
PayOp features:
More than 300 payment methods in 170 countries of the world (except for sanctions);
The company works with high risk industries;
Acceptance of payments without a merchant account;
Massive conclusions;
Currency conversion takes place in real time at the bank's rate;
The company has its own staff of developers who continually improve the system;
Transaction fee: for international cards – 2.4% + 0.3 $.

AsiaPay is a Hong Kong payment gateway and a payment system that was founded in 2000. The company provides services in 14 countries: Hong Kong, Australia, China, India, Indonesia, Malaysia, Philippines, Singapore, Taiwan, Thailand, Vietnam.
The system also uses state-of-the-art fraud detection and prevention methods.
AsiaPay features:
Receiving and sending funds in more than 25 currencies;
Real-time reports;
Fast integration by installing a payment module on the site;
Mass payments;
Protection against chargebacks;
Transaction Fee: 2.6% + Fixed Fee.
Braintree offers merchants a completely out-of-the-box payment page customized for their website. The payment gateway has built-in security systems, PayPal integration and PCI DSS compliance.
Braintree payment gateway can be used by entrepreneurs in Hong Kong and 45 other countries.
Braintree features:
The payment gateway is available in countries such as: USA, Canada, Australia, Europe, Singapore, Hong Kong SAR, China, Malaysia and New Zealand;
The company provides a service for opening a merchant account;
To accept payments from customers around the world, Braintree accepts payments in over 130 currencies;
Recurring payments;
Mass payments;
Transaction Fee: 2.9% + $ 0.3.
WeChat is a Chinese social media platform and one of the largest payment methods. At the end of 2020, the company has over 1.2 billion active users.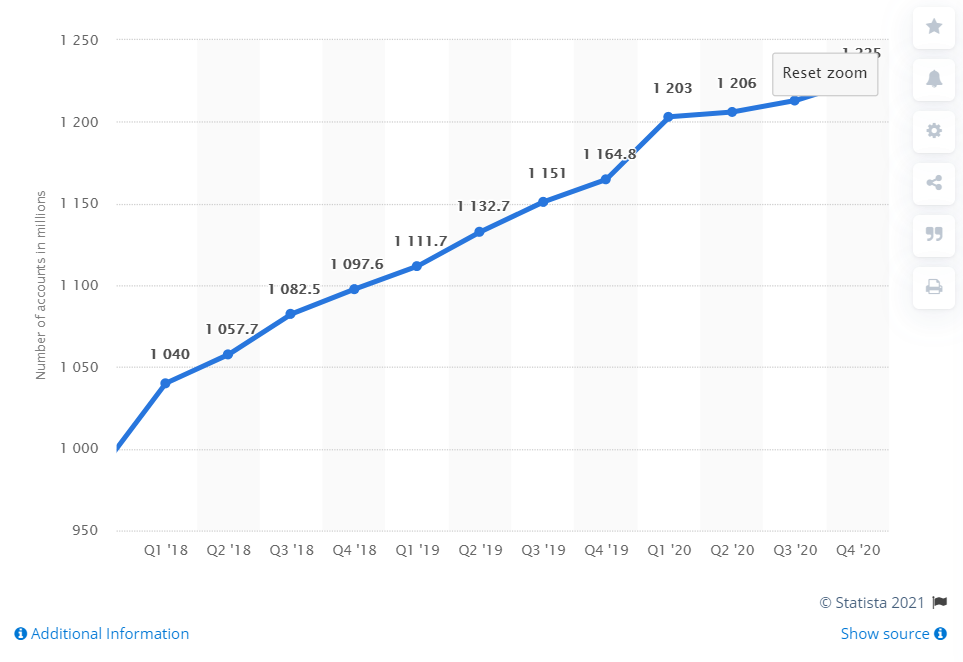 Within the system, users can pay bills, order food, make an appointment with a doctor, etc.
In addition, WeChat Pay allows you to pay by QR code.
WeChat Pay features:
The payment gateway is available in over 50 countries, including Hong Kong;
Good for both online and offline business;
Easy integration process;
A wide range of payment methods;
Ability to bind multiple cards;
Minimum commission;
Instant withdrawal of money;
Average transaction fee for card transactions: 2.2% for North America. For card-not-present transactions: 3.5%. WeChat Pay's commission system is similar to AliPay.
Wrapping up
The world of online payments is vast, and today we have only covered a part of it. We hope that this review was helpful, and we would like to invite you to continue cooperation.
If you have an international online business, PayOp is happy to provide an all-in-one payment processing platform to manage online payments.
Just sign up for an account and start accepting payments.