12.02.2021
India Payment Gateway
How to find a payment gateway in India? The answer to this question is not difficult, because overwhelming majority of firms are ready to serve Indian companies and assist them in accepting payments. But are their conditions the best for both clients and companies?
Of course, they are not. This is why it is so important to define the best payment gateway in India without spending too much time on this process. How to do it? Just read this article.
After reading it, you will understand which payment gateway is the best in India and what conditions leading companies are willing to offer.
According to the latest data, already in 2023 online payments will be actively used by over 660 million people in India. However, a few years ago it was hard to imagine. So let's take a look at a few firms specialized in accepting payments in India.
Cashfree


The most affordable gateway from a financial point of view. It offers its customers prompt payment and fast returns. Xiaomi and several other world famous companies have recognized the services of this gateway some of the most quality.
The company's clients get access to the most popular payment methods. Many companies note the high level of security, secure integration with the site, fast payback and easy setup, as well as the available transaction fees and billing options.
When processing international transactions, clients pay a commission of 3.5% + 7 rupees
Paytm


Ease of use and convenient online payments are the strengths of Paytm. Company supports card payments by more than 50 banks, but it will not be possible to provide international transactions with its help. However, Paytm provides other important advantages. Users appreciate the convenience of mobile payments, there is a possibility of billing for payment, a possibility to pay through a site and save data about cards, as well as to process several currencies.
Credit card payments made with a commission of 1.99% GST. With the use of a Paytm wallet 1.99% tax on goods. Transactions with cards are provided with a commission from 0.4% to 0.9% depending on the amount of transaction.
Razorpay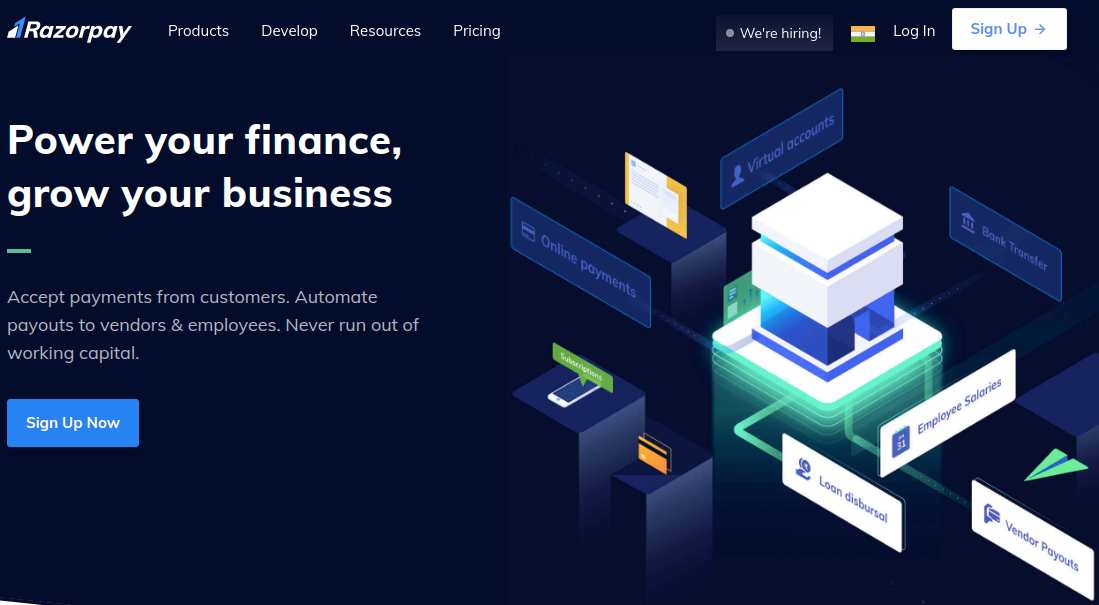 This company is known in India and all over the world. During 6 years of its work it has managed to attract almost 1 000 000 clients. Activation here is very fast, the integration is simple and convenient. You will get access to the toolbar, where all your transactions displayed online.
Razorpay is prized for its usability and safety.
Positive aspects of using a gateway include more than 100 different payment methods, 24/7 support, easy integration, convenient panel with access to all data in real time. Installation is free.
Commission on credit and debit cards, UPI and Internet banking transactions is 2%. Commission on transactions with international cards is 3%.
PayPal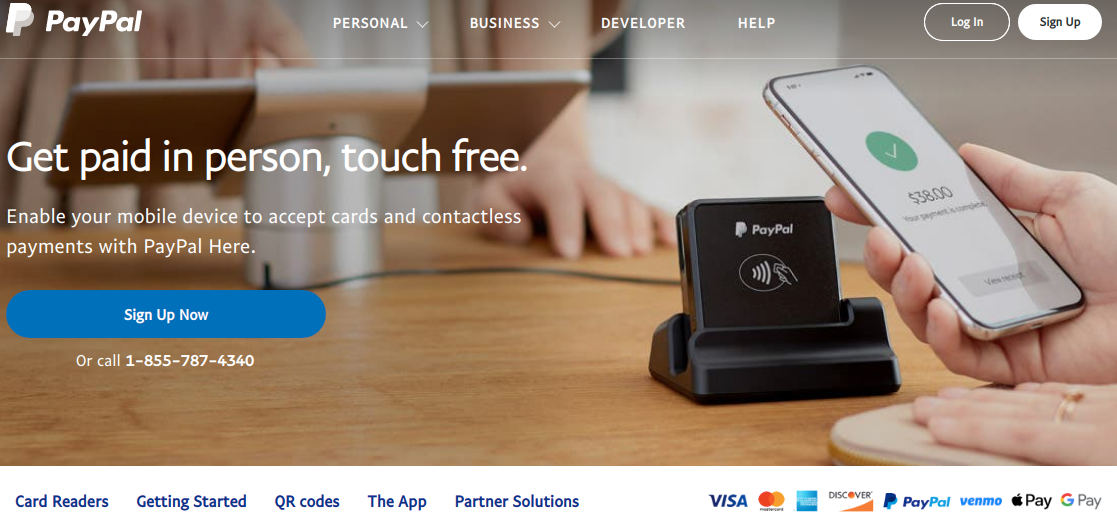 Today PayPal successfully serves customers in 200 countries. The number of clients of this company has exceeded 325 million and is growing every day. With PayPal residents of India can successfully pay for purchases with any payment card, as well as use international currency. As for merchants, companies can easily cash in 56 different currencies. The high level of fraud protection is guaranteed by 24/7 support and monitoring.
The clients have the possibility to save card data, they can easily make any mobile payments, the integration with the website is very simple and clear. Issuing electronic accounts is also an advantage, as well as the ability to perform any international transactions.
However, commissions for transactions here are not the lowest 5% + 3 INR per transaction.
CCAvenue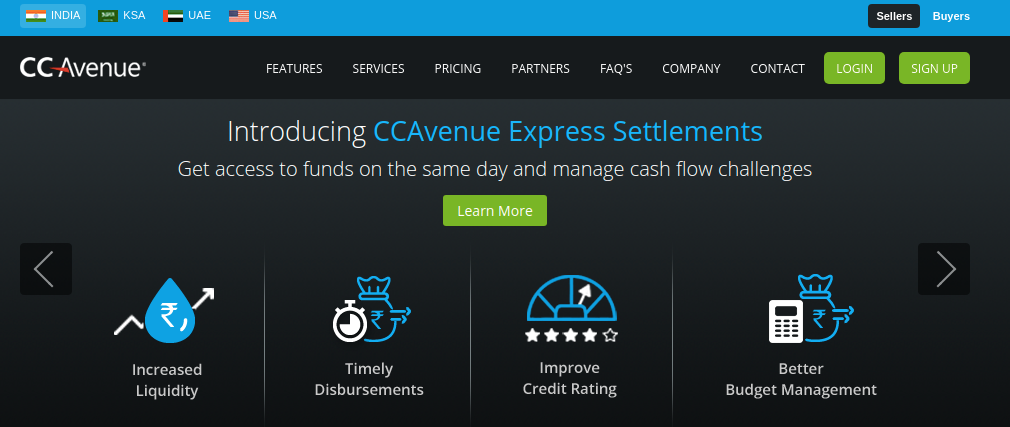 This payment is popular not only in India, but also in the whole of South Asia. It is very convenient and easy to use, provides access to more than 200 payment methods. Maximum secure transactions guaranteed by a special system FRISK. But what is more interesting, it abolished the commission for withdrawal of funds.
Allows international transactions, provides easy integration and rapid activation, which does not take more than one hour.
Round-the-clock support quickly solves any questions.
Commission on all internal transactions is 2%. For clients who provide international transactions, the commission will be 3%, multicurrency transactions – 4.99%.
The bottom line
We have just reviewed the leading payment systems providing services in India. But we forgot about PayOp, which is the best payment gateway in India. It may sound immodest, but our company is ready to provide your customers with more than 350 payment methods. With us the possibilities of your company will become limitless. At least in terms of online payments.
We guarantee the fastest possible verification of projects and the availability of the best conditions for the provision of services for all firms, regardless of the country where they are registered.
Withdrawal of funds and processing of payments processed at the most favorable commissions, set at a level below market.
Experience all the advantages of cooperation with our company today.